Flat Media
Upper Air Pressure Maps Series

Each print is A3 landscape, one-of-a-kind usinga combination of monoprint techniques. Papers used are buff (creamy pink) Somerset or white Bockingford.

The series is an ongoing study of meteorological cartography - weather mapping. Each print is an abstracted study of data taken from MET office and other organistaions of a single moment in time on a single day. No day is used twice.

For commissions, a map print can be made of a time, day and location of your choosing. Previous commissions have included Loch Lomond, Osaka and Kyoto.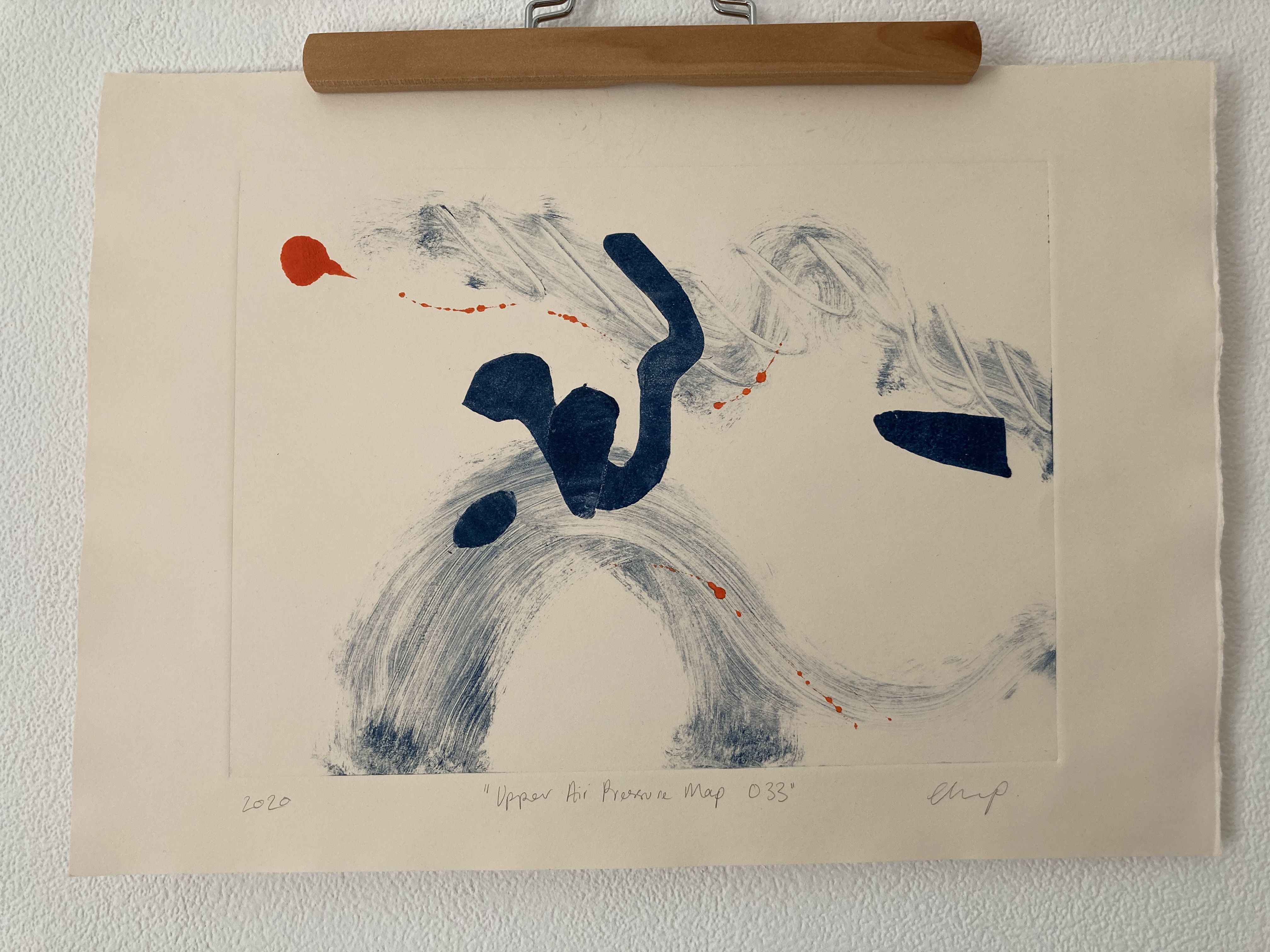 Kyoto Prints
Each print in this series has been made whilst studying printmaking techniques in Japan. They embody the essence and aether of this special time captured in ink. These prints started a lifelong study in meteorological cartography - weather mapping. Which is used to visualise experience and phenomena of a moment in time and 'inner weather' - emotional pressure.

Each print is one of a kind.



The above pair are A3 drypoint copperplate etchings with overlaid monoprinting tecniques. The etching image is of a typhoon day weather map taken from the Japan Meteorological Agency marine shipping forecast.




The above series are collographic prints titled "Tenki/Weather Bags", each print is an impression of a different day's weather as experienced when collecting

"Tenki Archive", 2018

.

Each print is 255 x 300mm.






Limited Editions

These prints are multiples and are numbered editions, they are not one of a kind but are short run prints.



"Kyoto Shipping Forecast", 2018. This edition comes on 2 paper options, White Bread & Butter or a Buff Somerset (small run).


"Bentonite", 2017 is a short run 2 colour screenprint study of the minerality of bentonite clay and the passing of time.
This piece features handdrawn pigment elements overlaid - making each print unique. It features off-white canson card for ridgidity.
This series is aimed at tackling 'studio-tigue', titled "Motivational Studio Posters", the 3 low-cost posters are digitally printed on colourful papers to inspire, motivate and comfort the solo-studio occupying artist. Inspired by the high demand for affordable studios that push artists into not for purpose spaces and out of their peer group and community.
Screentones

Screentones are a unique Japanese manga wax backed transfer material. These works explore their potential to act as the focus instead of their normal background use. By applying methods of collage and screenprint theory they are used to explore the weather map and emphasise the specialist handmade papers they are combined with.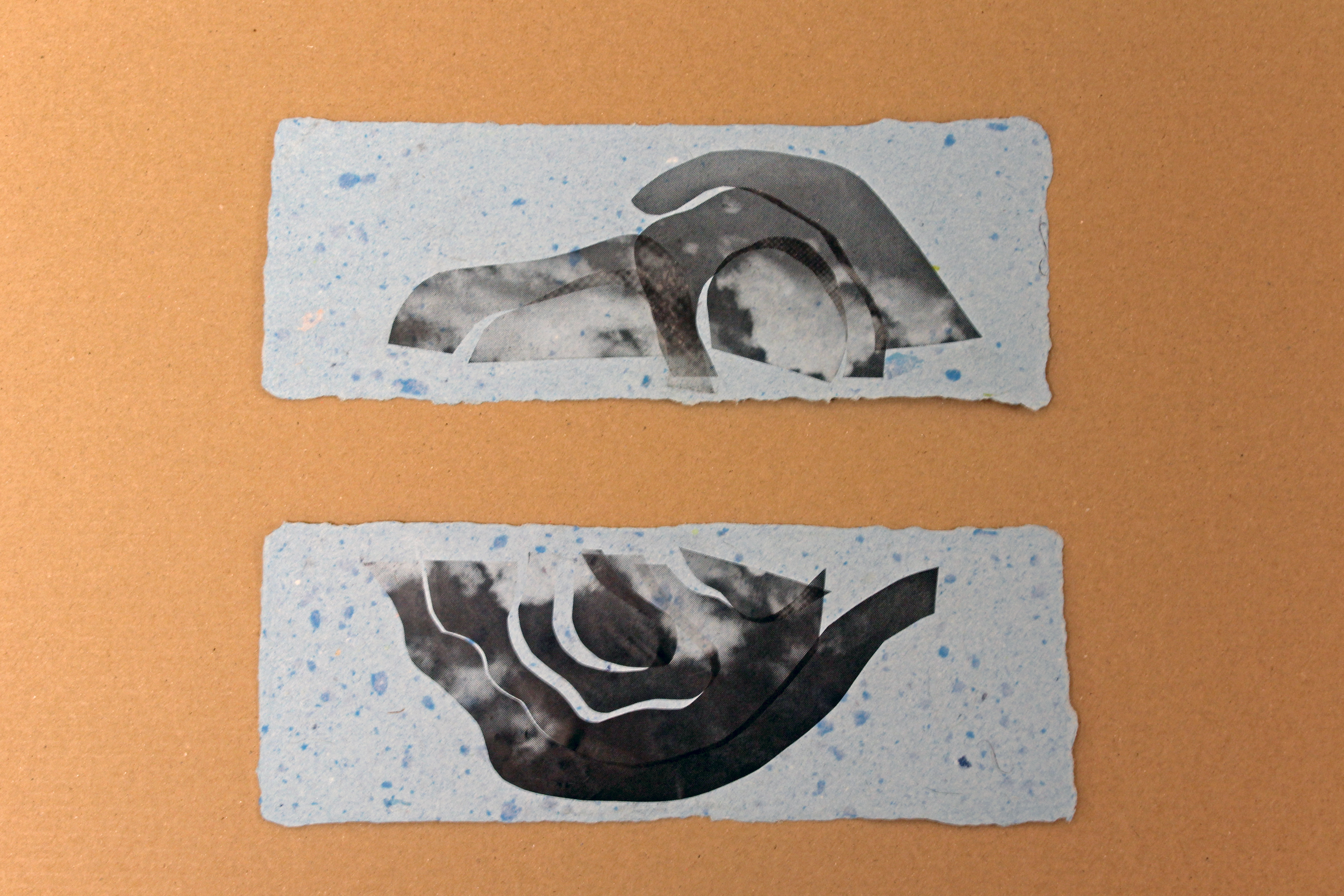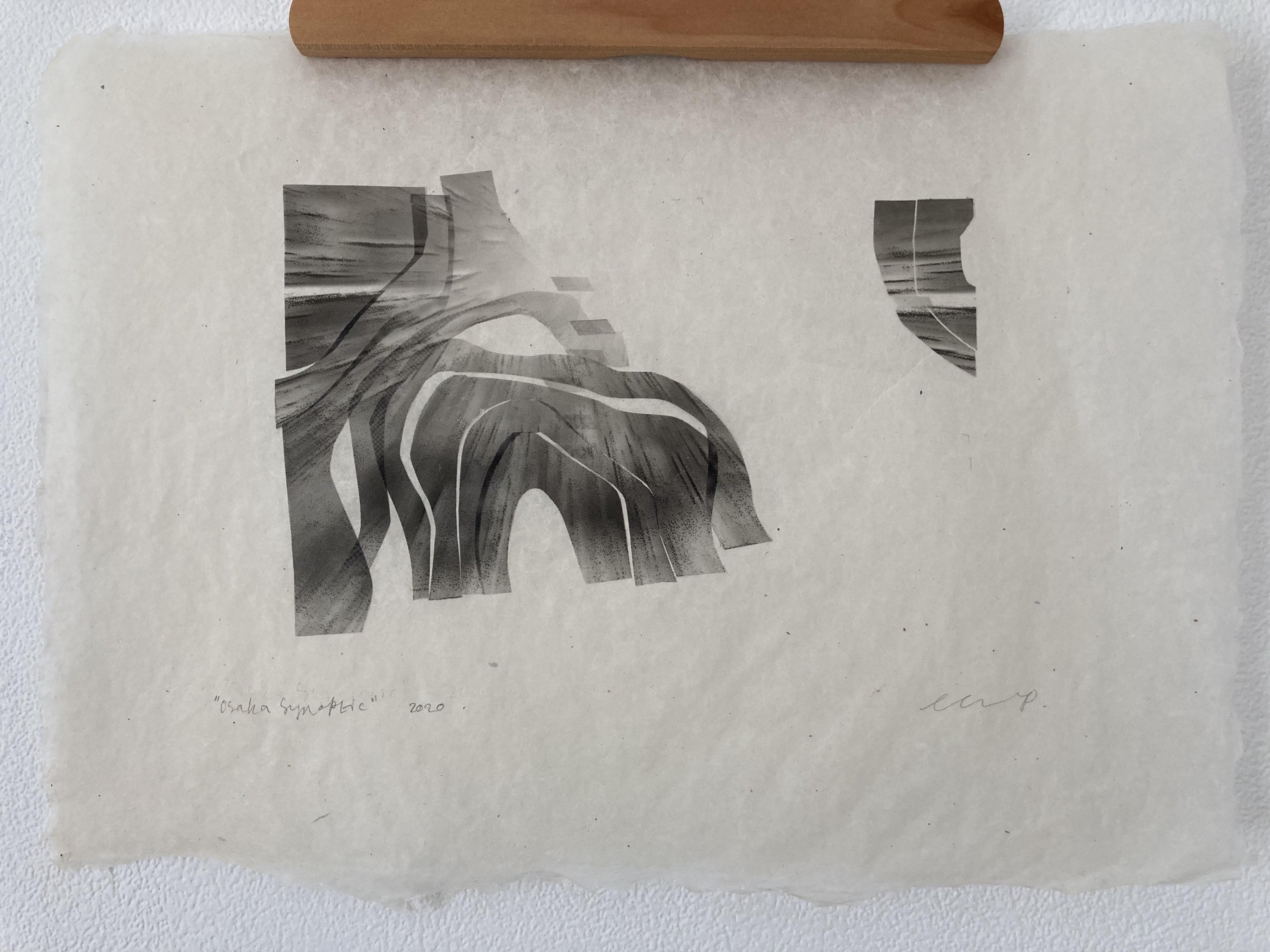 Purchases:
emma_hislop@hotmail.com