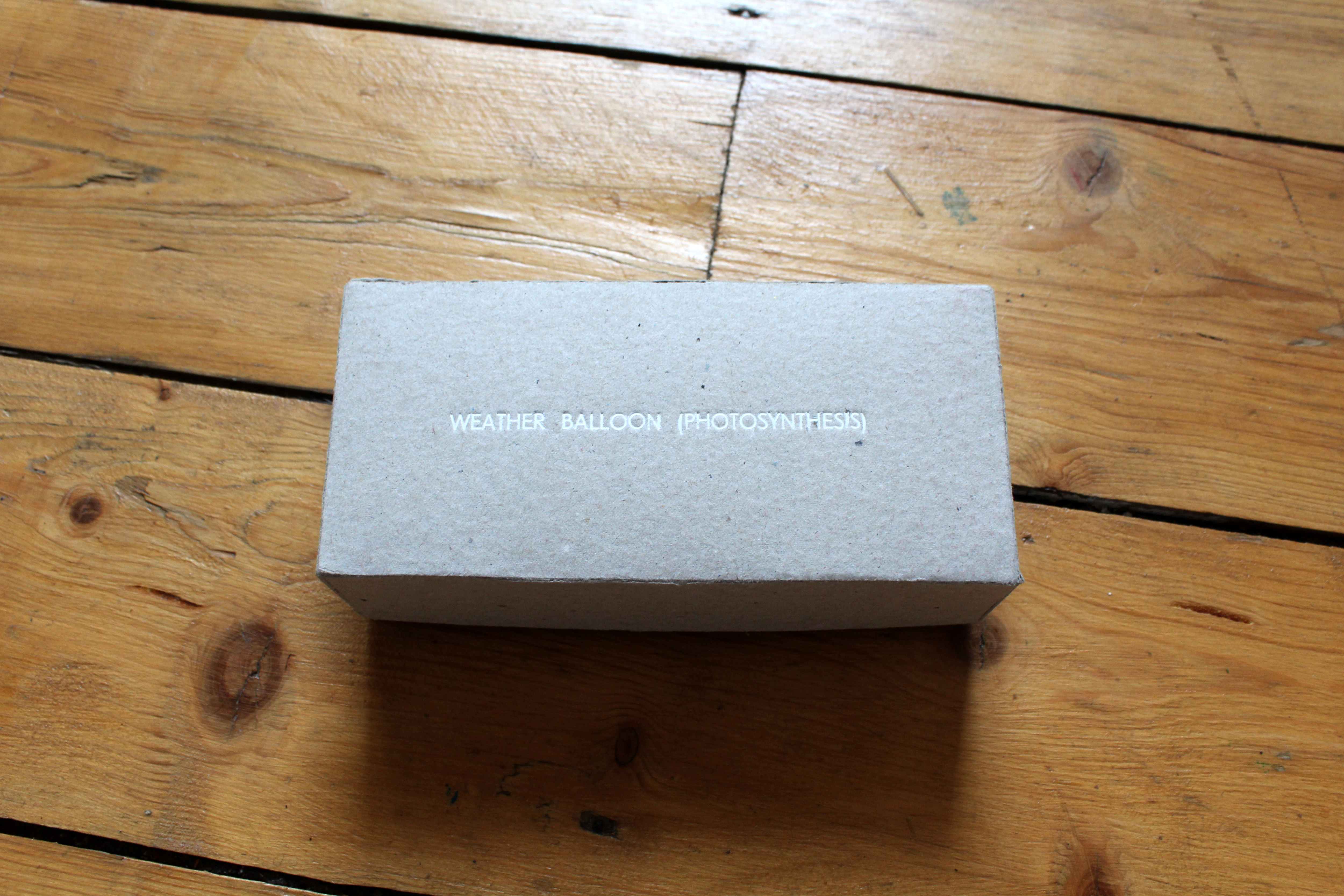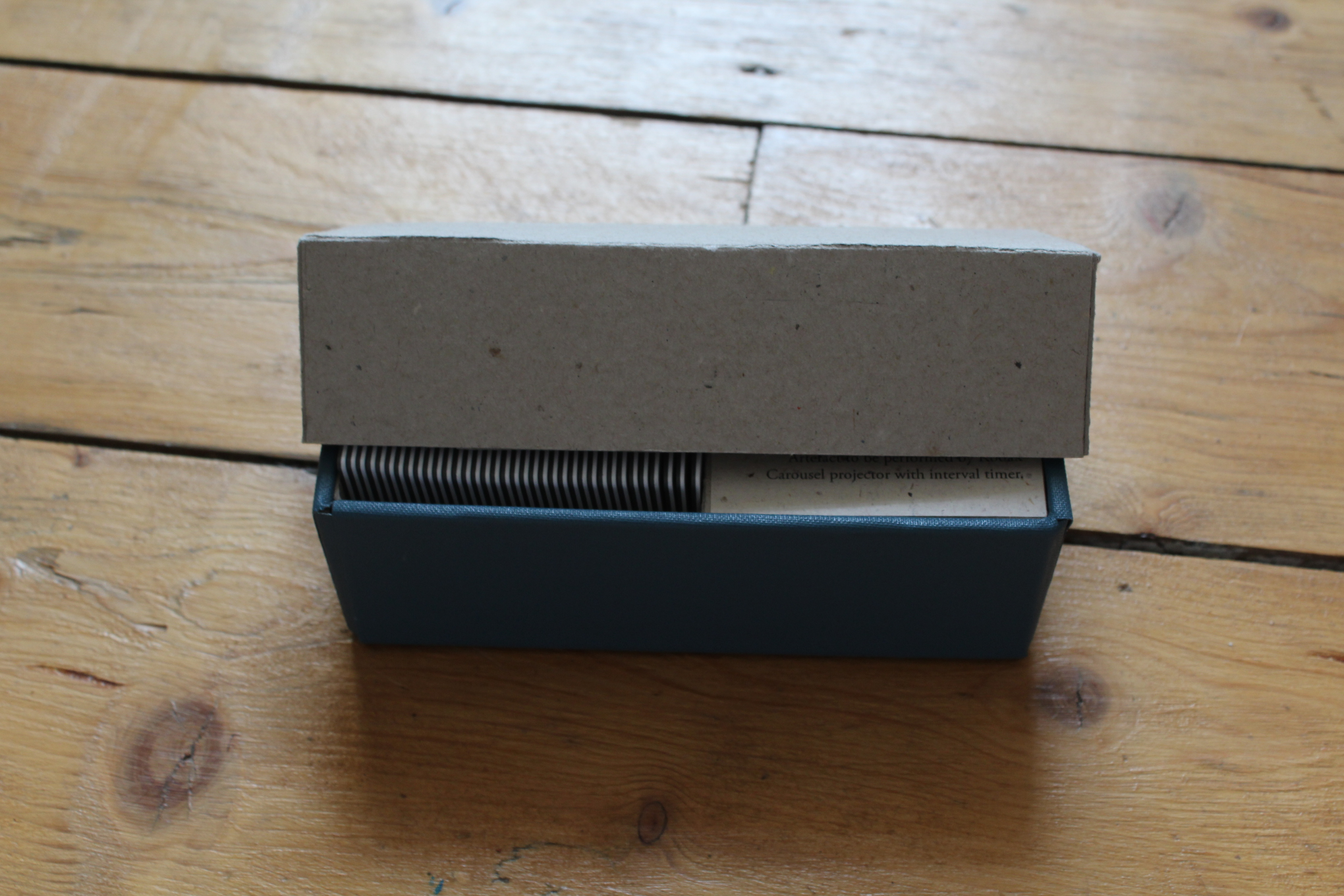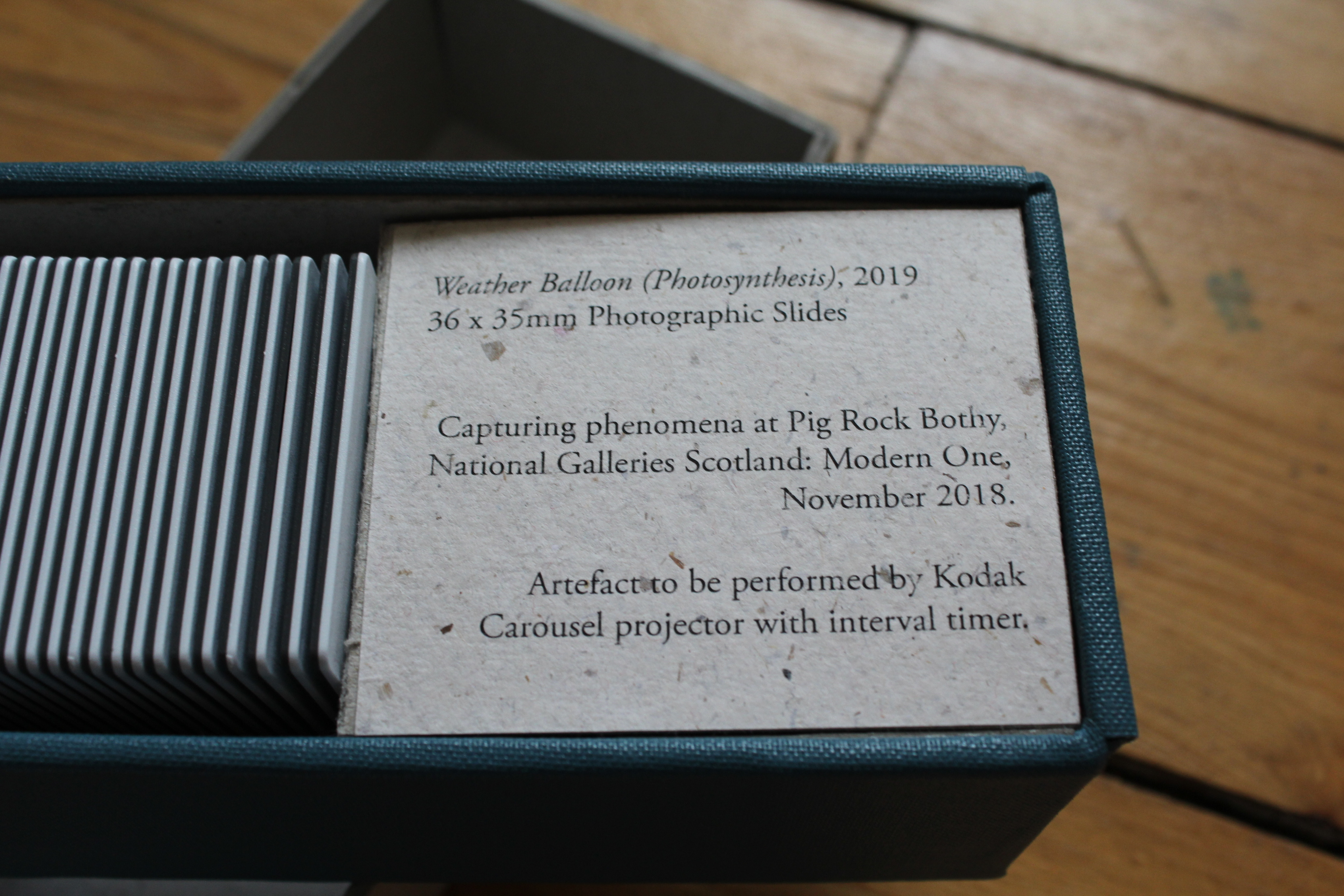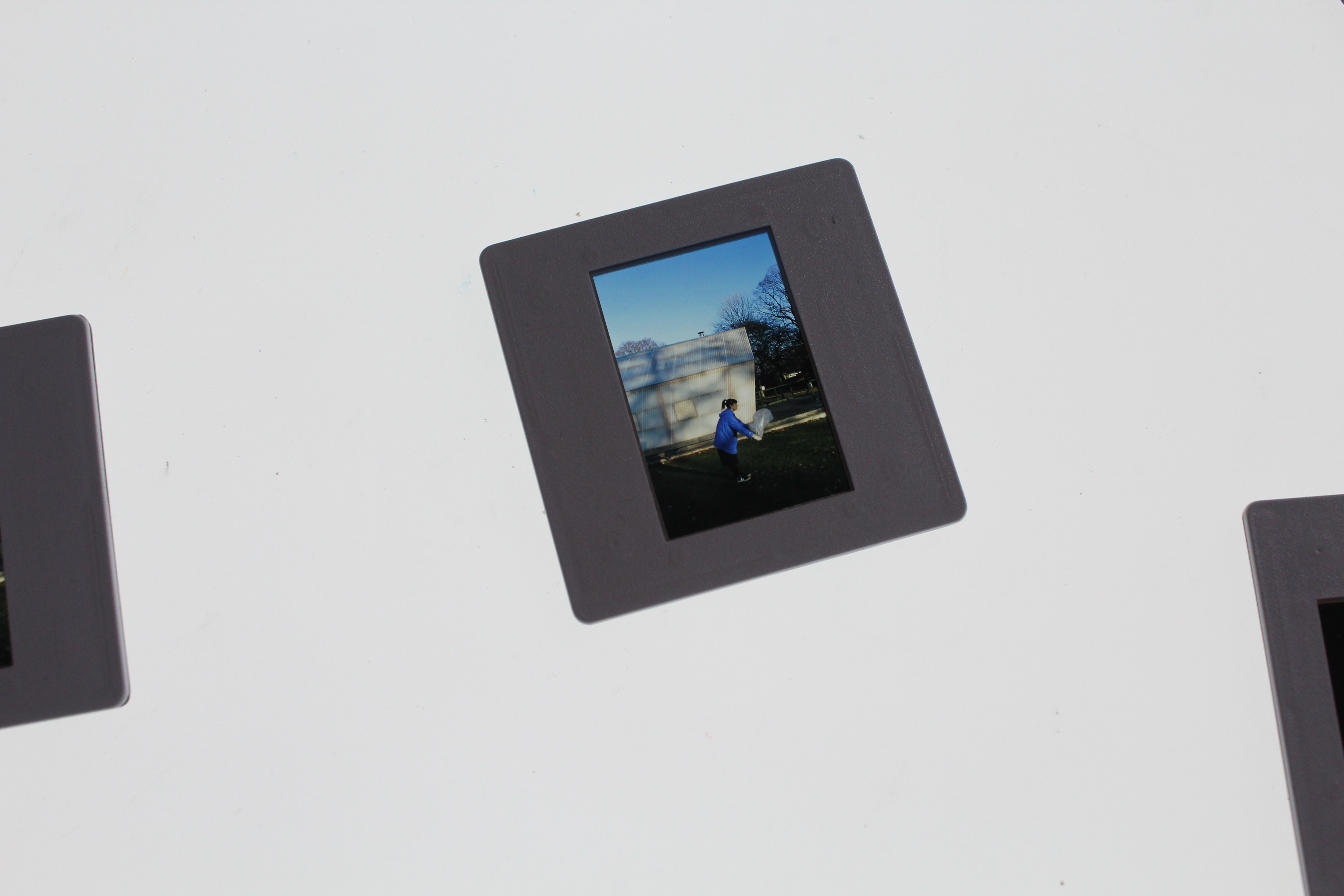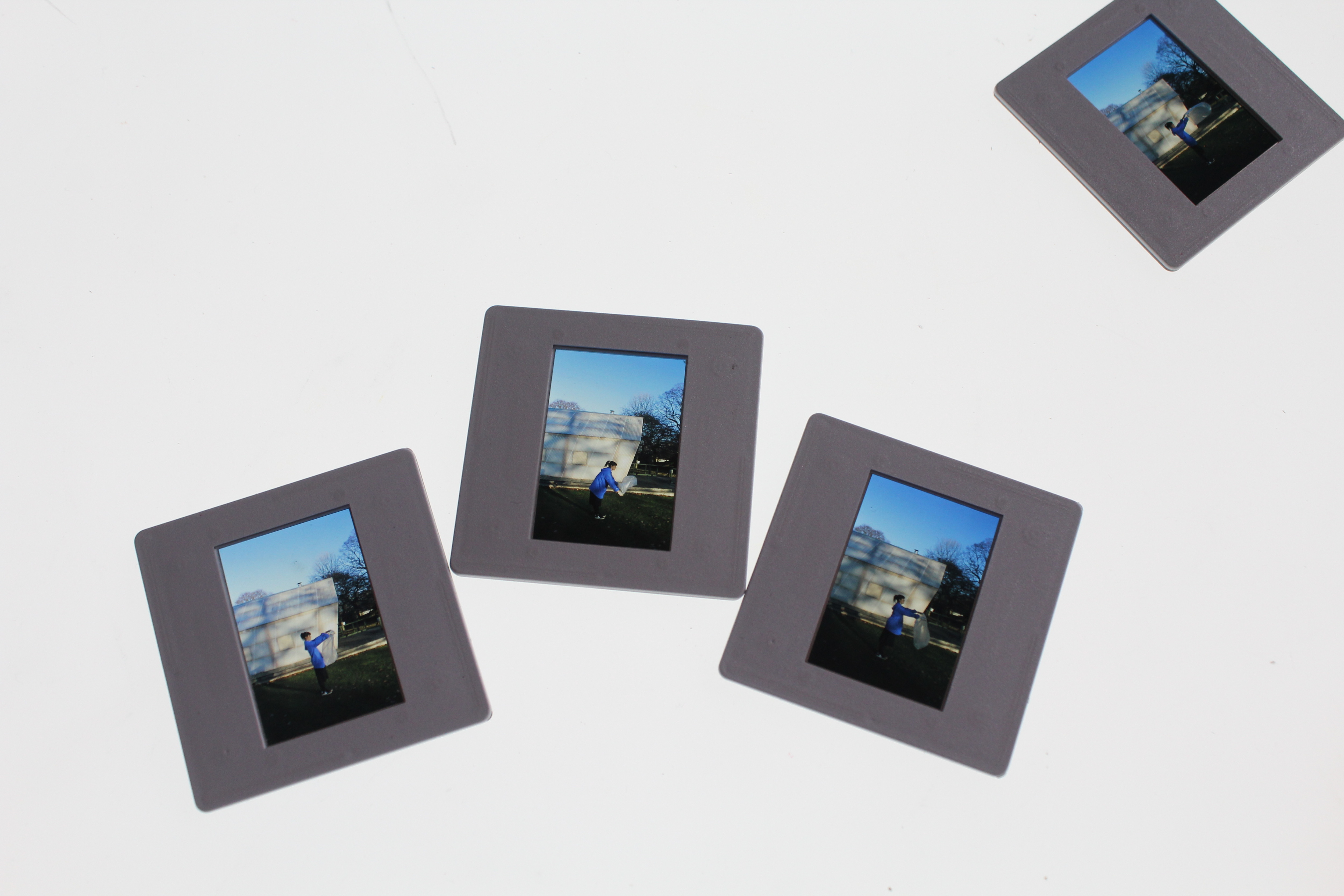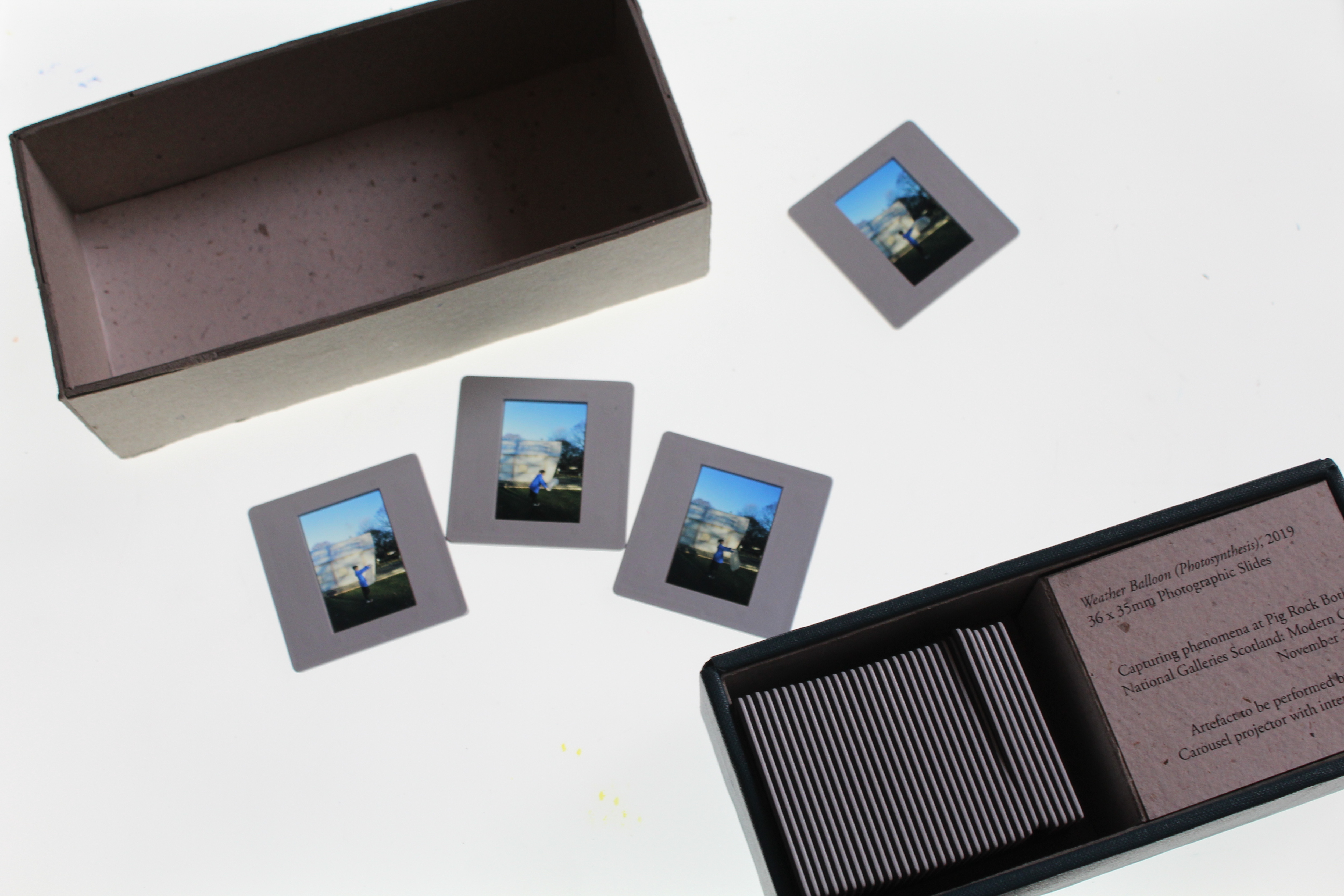 Case & 36 x 35mm photographic slides
£110

This artefact (publication) was created through collaboration with Thwrite, sustainable bookbinding by Hannah Giblett.

Weather Balloon occurred November 2018 at Pig Rock Bothy, National Galleries of Scotland: Modern One. The grounds at this time served as Phenomena Delicti during artist Emma Hislop's time in residence. Weather Balloon acted as experiment, measurement, detection, record, experience – and in this way – device. Through representation as archive box and automated carousel projection the work takes format as different performative artefacts. Schematic documents that have evolved into a reimagined devices.